The design for the Greater Sudbury Vital Signs 2016 editorial focuses on providing information and statistics for the developing community. Designing it meant that the data provided needed to be interpreted and developed into legible and easily understandable pieces of information.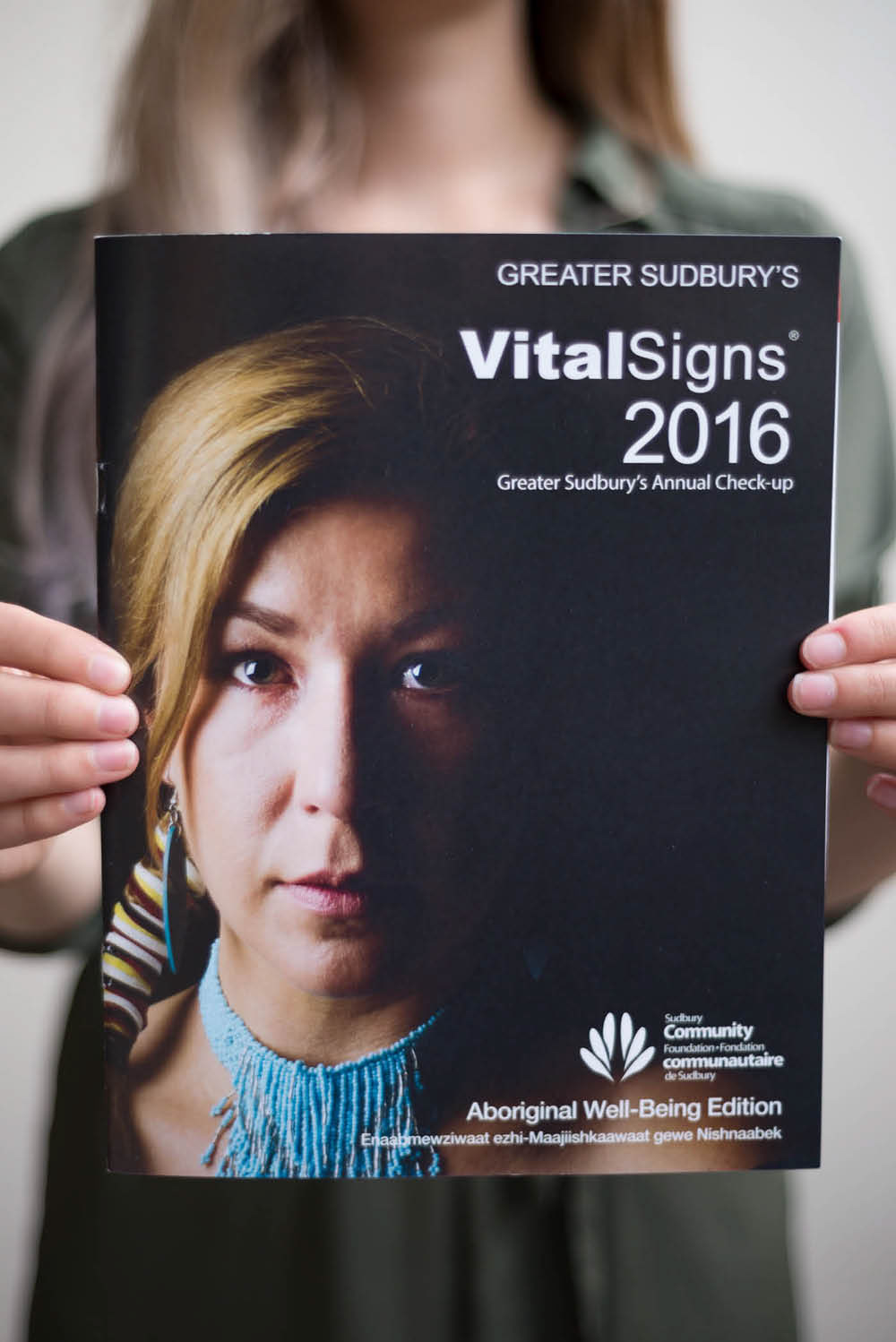 This year, Greater Sudbury Vital Signs had a special focus on aboriginal well-being which was put at the forefront of the report. It was investigated to shed light on aboriginal issues concerning the communities within the area.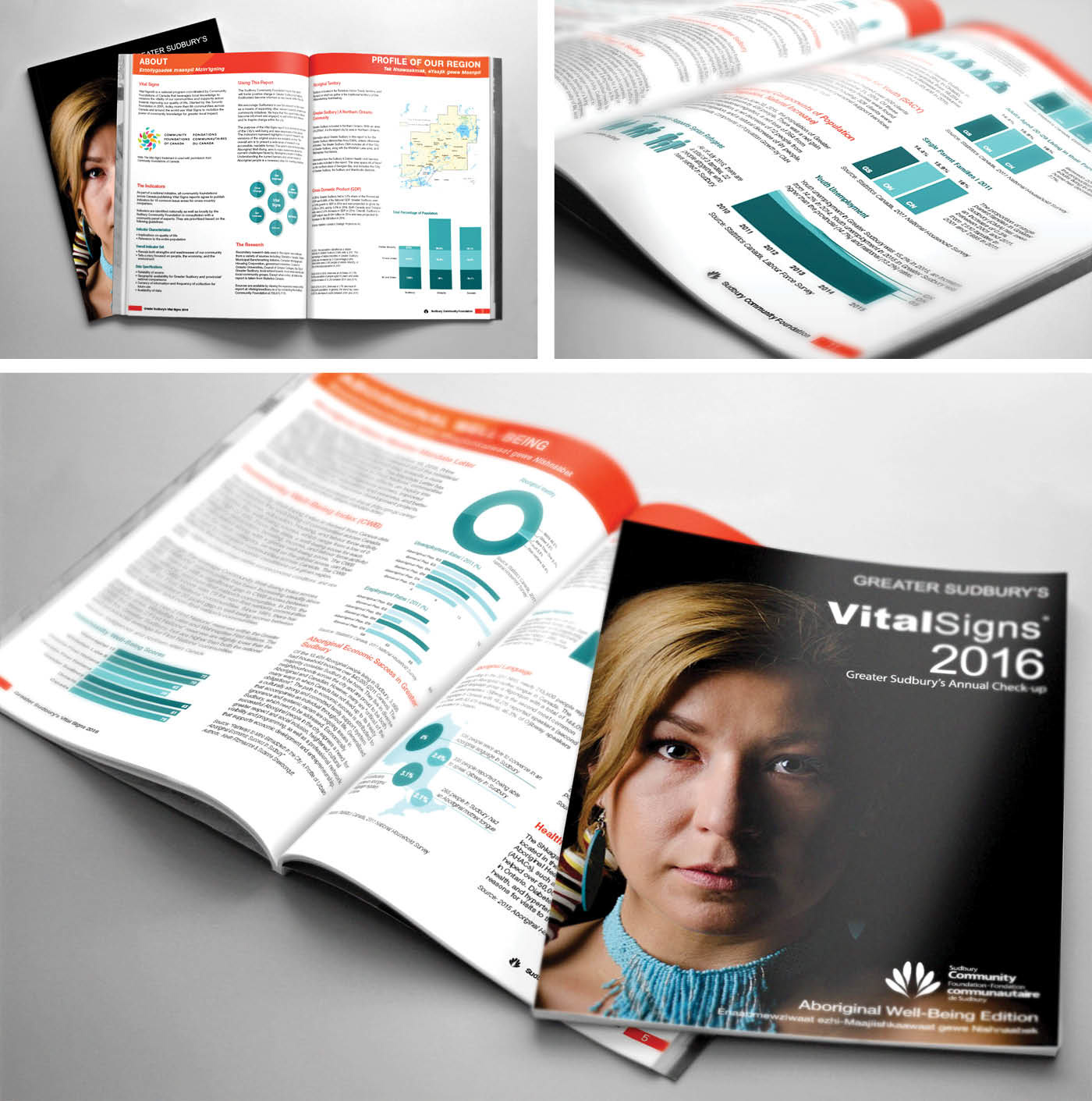 The report uses engaging flat illustrations and graphs that are quickly and thoroughly communicated. Additionally, the use of contrasting colours aim to create a modern, and youthful impression.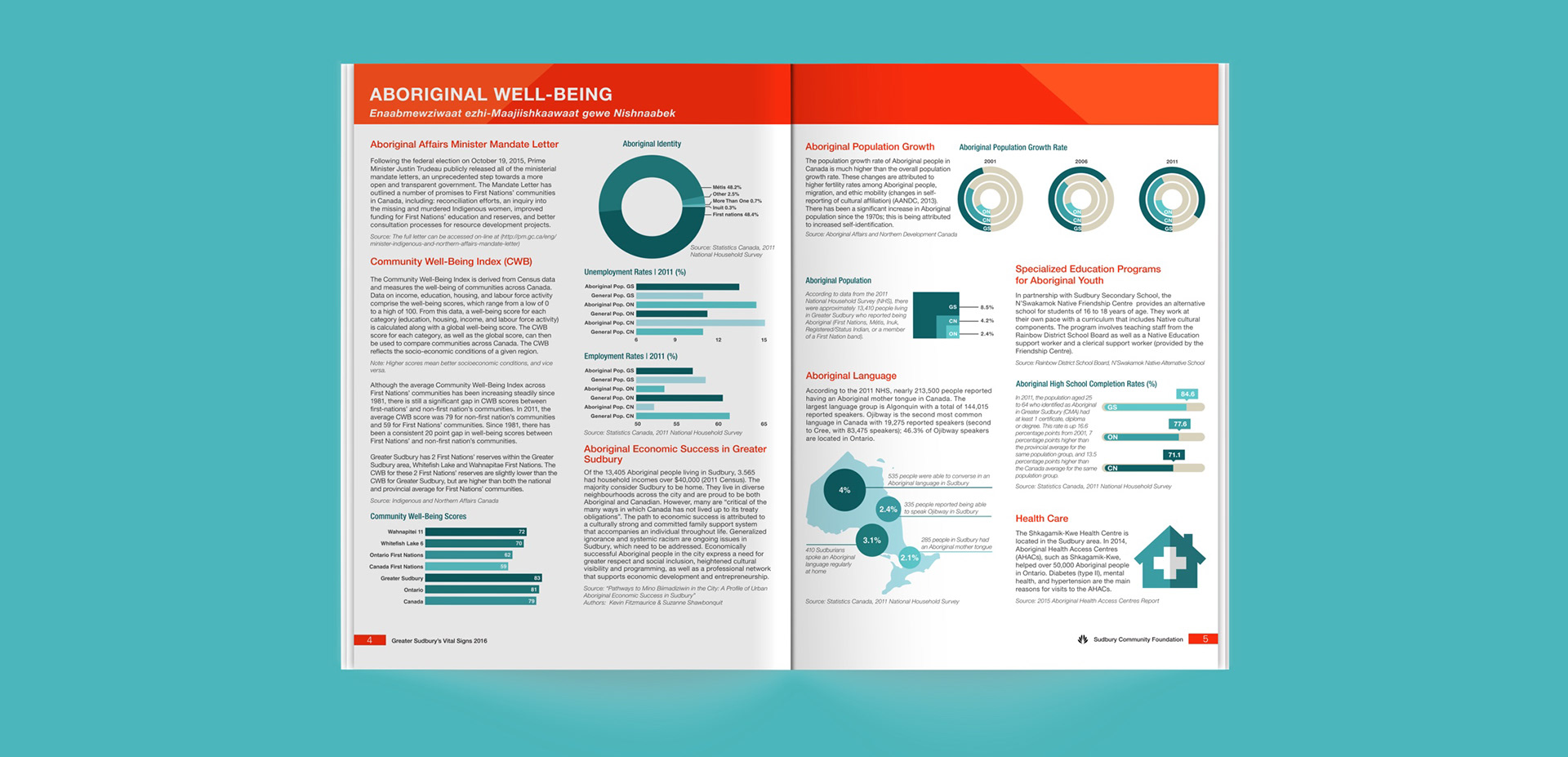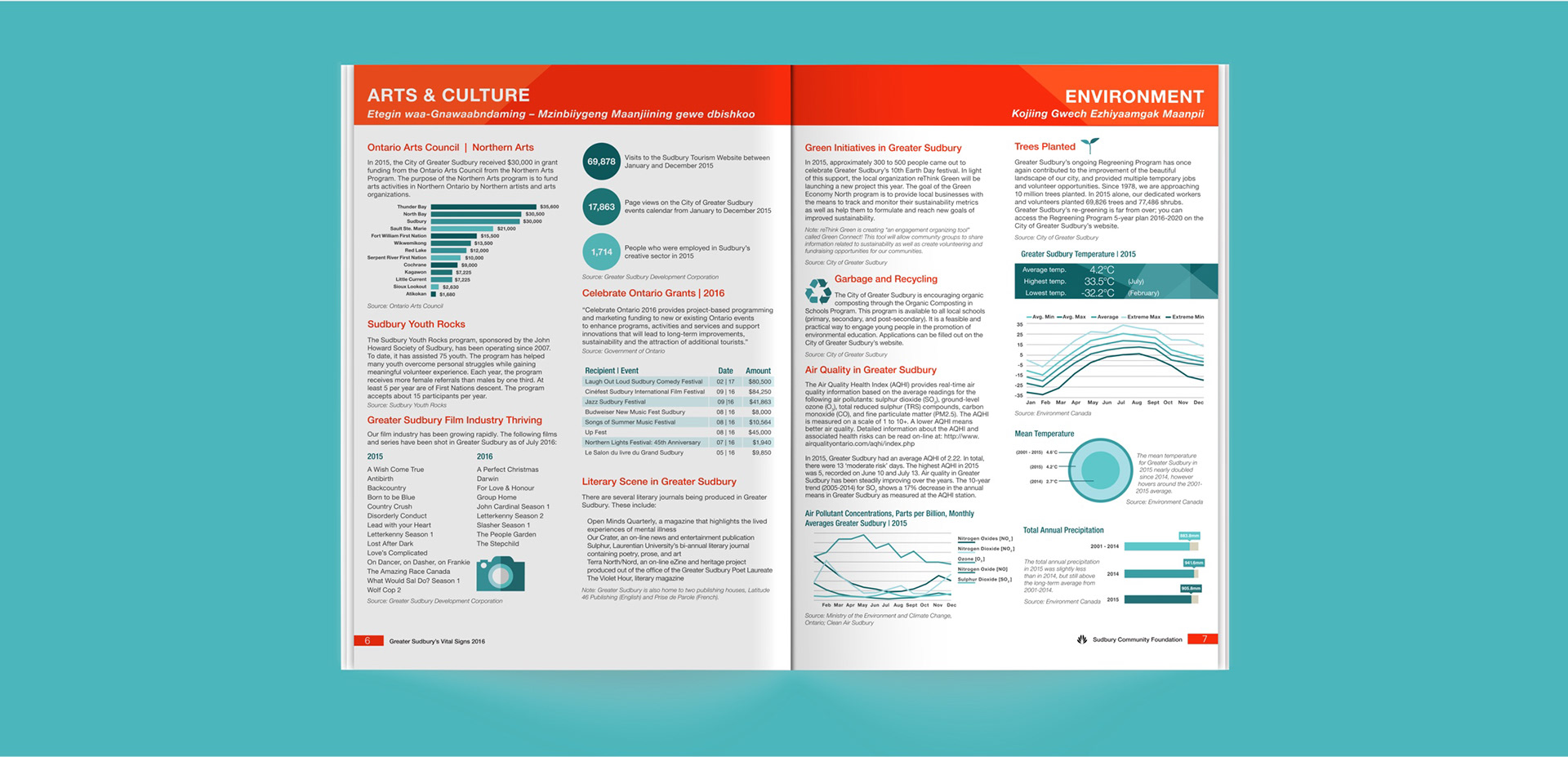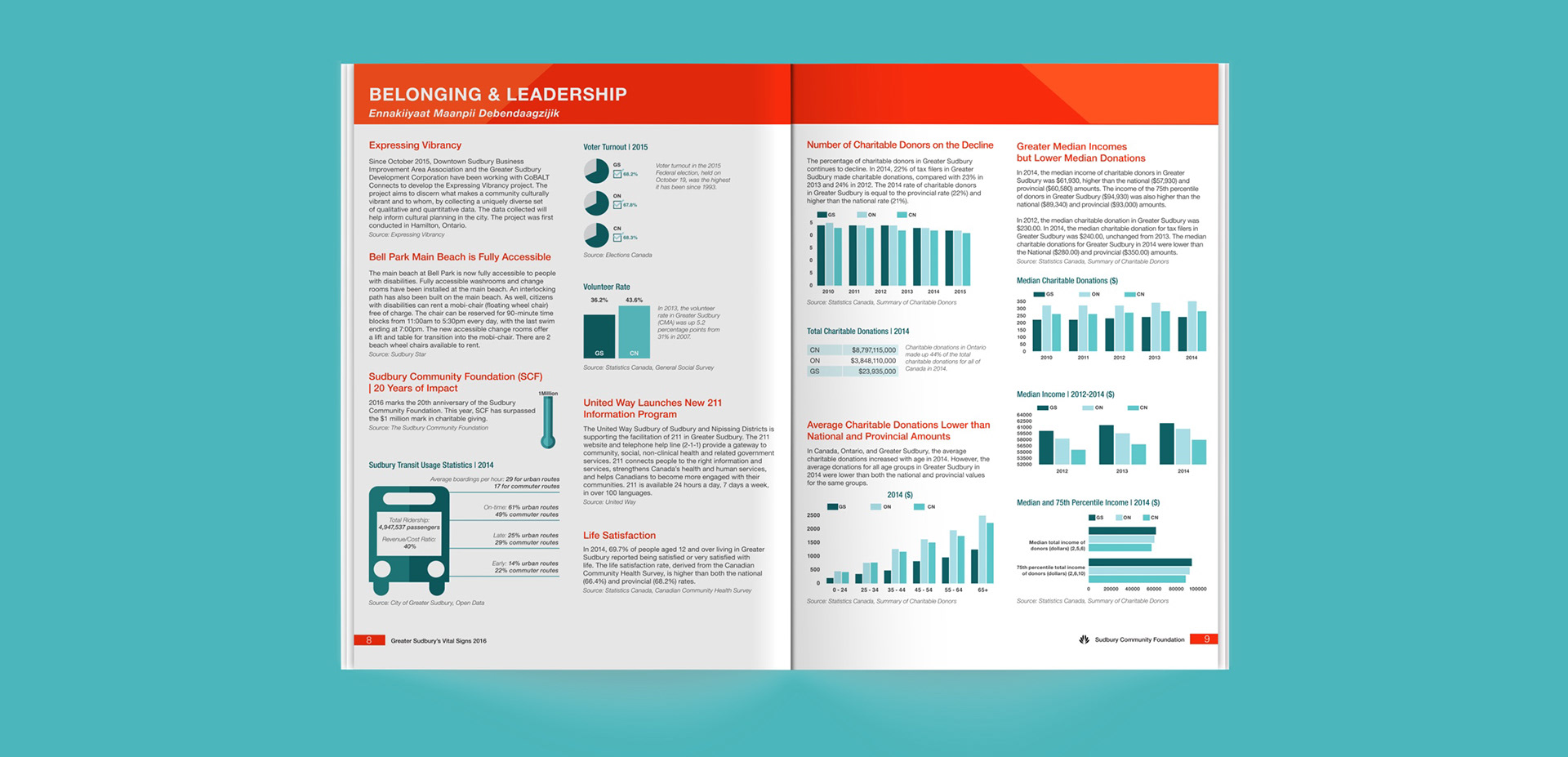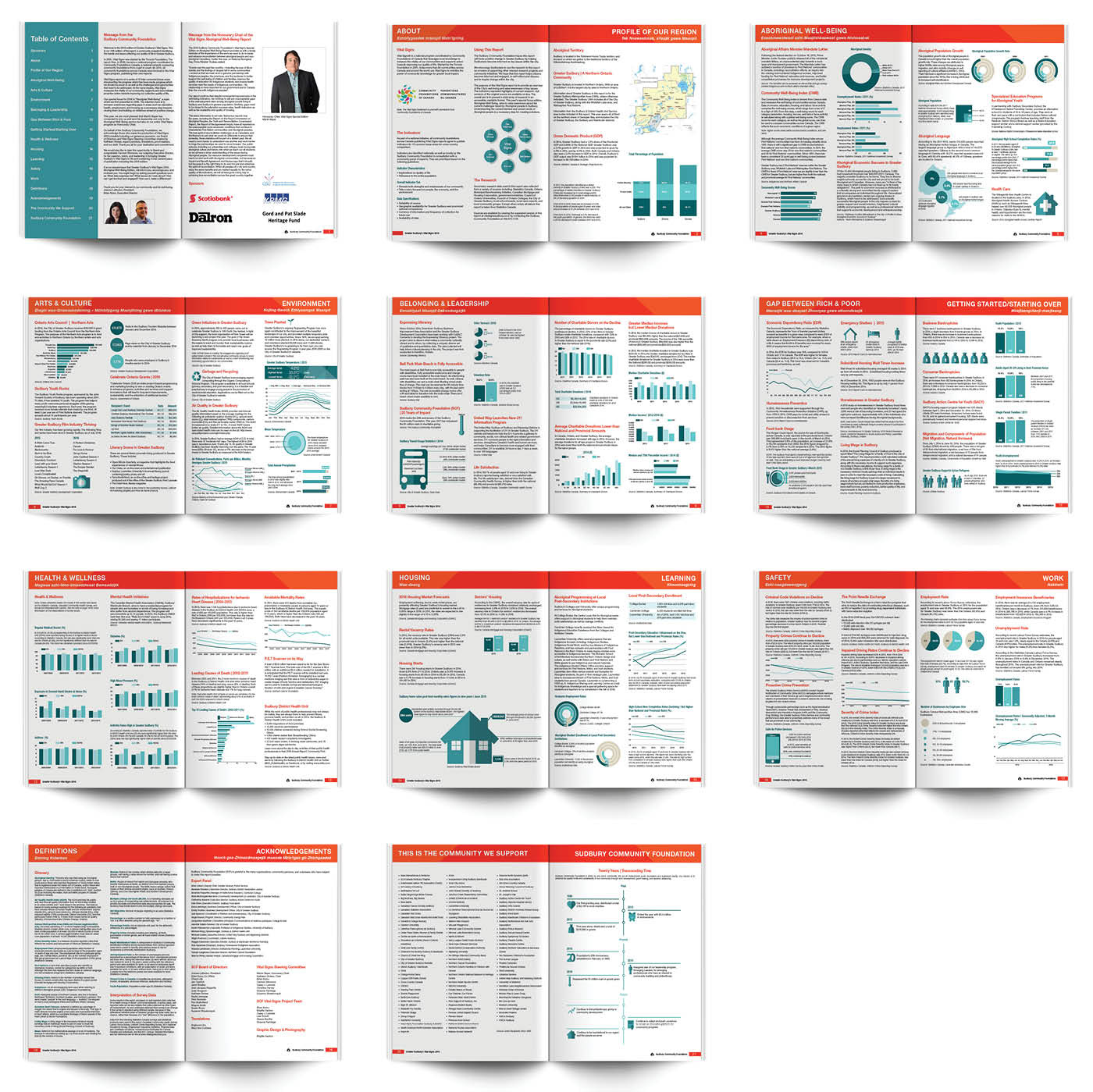 Vital Signs is part of the Community Foundations initiative that "

aims to inspire civic engagement and provide focus for public debate in our communities and around the world". 
View the online report
here

.